Posted on April 16, 2022 by Ellen
Yoga on Horseback demo by Sarah Ann Hahn and Blazin' Belle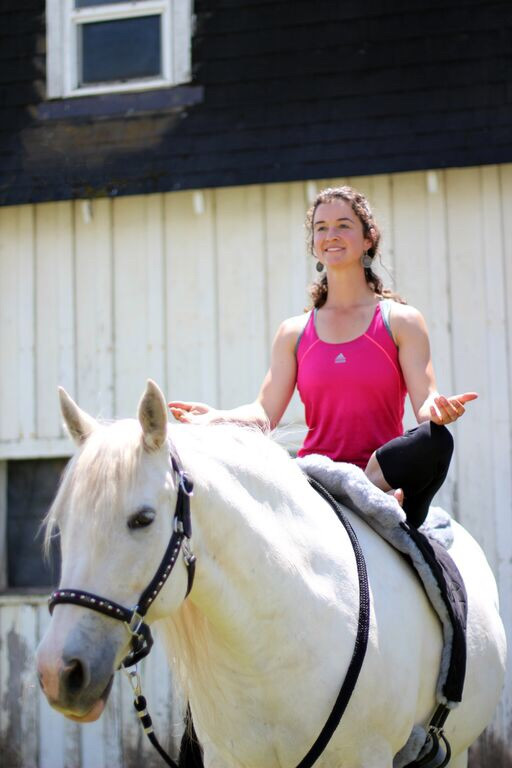 What a week getting ready for the Western States Horse Expo in Sacramento! It was a last minute opportunity and decision but so much has been accomplished so easily that we know it is going to be one of the best events of the year for Stargazer!
Sarah Ann Hahn ( Gluten Free Cowgirl) and her friends Ashley and Caleb Lippard ( Ashley Lippard Designs LLC ) created some wonderful action shots for Stargazer Equestrian's banners to dress up the 10×20′ corner booth! We are looking Good!
And here are more lovely photos of Sarah Ann and Blazing Belle on the road….enroute home from Sarah's clinic with Pat Parelli in July where she showed off her moves on the Stargazer Equiseat. Watch for her Yoga on Horseback routines coming soon!
You too can enjoy a relaxing workout with your horse which will promote your health and your confidence in and connection with your horse.